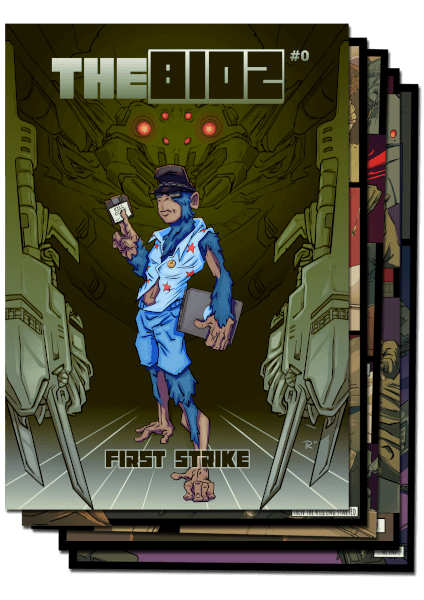 Here's what happened and why we're positive that we're dealing with a Super AI. On September 3, 2037 at 18:20 local time the following happened: 5 unknown mechanical creatures landed in the vicinity of the White House in Washington DC.

Present troops didn't stand a chance and got wiped out instantly. The White House got destroyed, no one survived - including the President of the United States, large parts of the administration, and several generals of the highest rank in the US Army.

Why we know that? Because we got it on f*cking camera! Strangely, tourists in the area were not attacked and could film everything. Those videos spread like wildfire on social media.

But the US was not alone: at the same time similar attacks were reported from Beijing, Moscow, Berlin, London, Tokyo, Paris - right down the top list of the most powerful countries on this planet.

Clue No. 1: Global coordinated attack with maximum visibility leveraging social media networks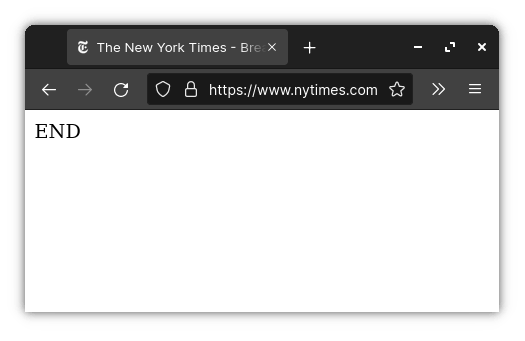 Shortly after the first strike that took off the head of basically each government around the world, everyone was glued to their phones trying to make sense of what has happened.

Suddenly, every social media network, all websites, everything that was connected to the internet stopped working and displayed only one word: END.

We collectively freaked out. Even more so after the big darkness came over us: the power grid went down, and the internet with it.

Clue No. 2: Everything hacked, communication and power outages on global scale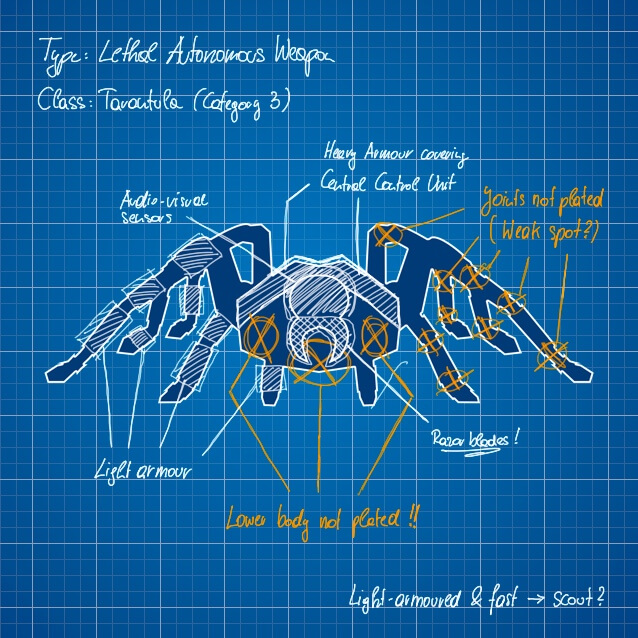 We will spare you the horrid details of what came next. Instead, let us focus on what we know about the attackers. They are mechanical in nature, armed with cutting edge weaponry, and look like something out of a horror movie: spiders - tarantulas to be precise.

And this makes sense, if you think about it. Arachnophobia, the fear of spiders, is one of the most common phobias - so why not model your foot soldiers in the image of a thing that makes the skin of your enemies crawl?

In addition to that, this form is able to move fast on any terrain and due to a broad variety of weapons absolutely deadly in most combat situations.

Clue No. 3: Spider-like, mechanical killing machines that act independent locally, yet coordinated high-level

All these clues point to one result: a Super AI infiltrated the core systems on which modern society is built on, analyzed us, mass-produced Lethal Autonomous Weapons (LAWs) and finally decided that it's time to wipe humans off the face of the Earth.